| | |
| --- | --- |
| Posted on May 21, 2016 at 10:25 AM | |
The full moon is a powerful and opportune time to release and let go of the things that you no longer need or want in your life. It helps to amplify our intuition and shed light on things we may have left in the darkness. It is the perfect time to acknowledge the things we no longer resonate with, bless and give thanks for the lessons or experiences, and release anything in our lives, or ourselves, that we wish to move on from. This can be addictions, self-sabotage, old and limiting beliefs or negative patterns, worries or fears, feelings or thoughts of unworthiness or lack, and even people that affect you negatively.
You are here to be happy, you are here to live your Best Life. Make sure that what you are doing is right for YOU, and that you are not in denial of your truth. What is real in your life? What is an illusion? We are all experiencing situations right now that are guiding us to discern our truth from fiction, illusion, fantasy or lies…….once we tell ourselves, ones we tell others, and ones we absorb and believe from the world around us. (see my previous blog "What would you know if you didn't know what you know?"
Truth is by nature self-evident and once we remove the cobwebs, it will shine clear. With clarity you will be able to identify what is false, and this must be done in order for you to realize your truth. We must be able to truly surrender self-serving notions that are ego based, which can be difficult at times, especially when we are invested in being right, or wanting to be seen in a particular way. However, we must let go of the ego's self-serving ways as they keep us back, they keep us stuck, and we are not here to be held back. We are here to wake up, we are here to prosper and grow and expand. We are here to live the Best Life we can!
I would invite you to sit quietly, with pen and paper in hand, and begin writing all of the things you would like to let go of. Think about all of the things in yourself and your life that no longer serve who you are, or where you are going. You can begin by writing something like, "I am ready and willing to release old beliefs about _____", or "I am completely ready to let go of the ways I sabotage my life by _____", or "I now and forever more release the need to look outside of myself for 'love', 'acceptance', 'validation', ______". Fill in the blanks with what is true for you. Get clear and be precise of exactly what it is that you want, and are willing, to let go of.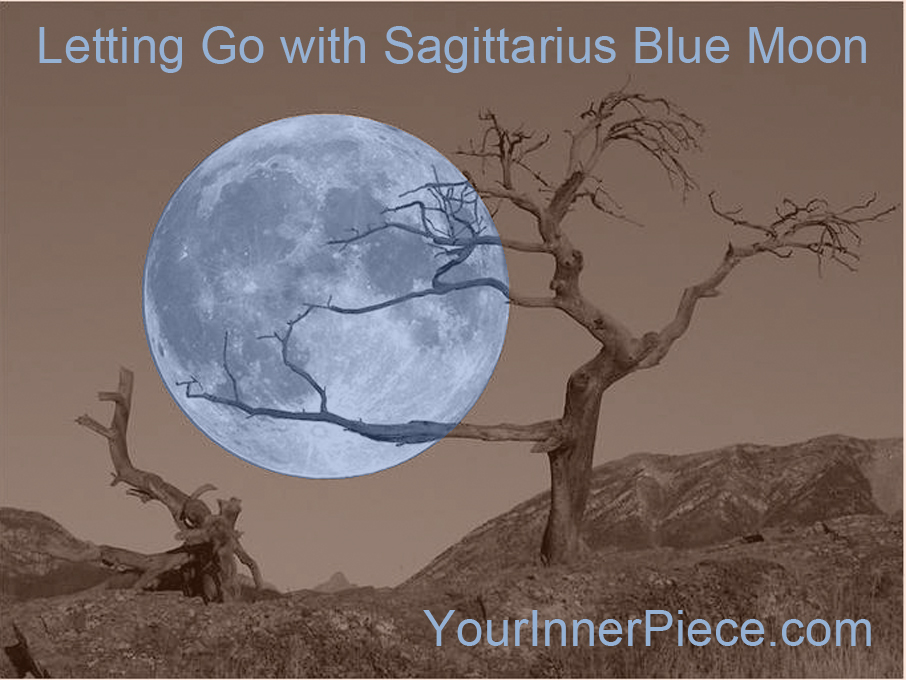 Once you have finished this list, you may want to perform a small ceremony under the full moon this evening. You can gather a candle, or have a small fire if you are able to. Use a smudge stick to smudge yourself and your space, clearing away any negativity. Connect to the earth and moon energies by sitting down with both feet on the earth, close your eyes, and focus on your breathing for a few moments. When you are ready, take out your list and read what you wrote. Once you are done you can state something like, "I now surrender all of this in exchange new beginnings, wisdom, truth and expansion. By my power within, I now and forever more let go of all of this, for the greater good of all, with harm to none. So be it, and so it is."
Now it is time to burn your paper, to send everything that you have written on it up in smoke to the heavens. Observe how everything you are releasing is being burned away and turned into ashes. Take a deep breath and allow yourself to feel the release, feel how it is all being transmuted and purified. Know that as you release the old, you make room for the new. Thank the Earth, the Full Moon and the Stars for helping you with this release. Breathe in new life and truth.
May the Magick of the Full Moon serve you well.
Stacey

Categories: None